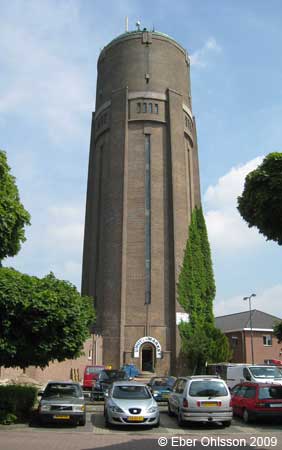 Cirkulation 2/2010

A free translation to English:

Can a water tower to become a minaret? The possibility exists in the town of Oss in the southern Netherlands, but has not yet been realized. It is valid for the architect J H J Kording drawn 48.5 meter high water tower from 1935, with a reservoir of 600 m³. The now decommissioned tower, a historic building, could a Turkish-Muslim community for a few years ago bought for 1 Euro.

In the tower there was a grocer's shop, and in the low building a mosque. The tower maintenance burden, however, the community's finances, so it is now hope for revenues from mobile antenna rents. They have experienced, almost free is not always cheap.