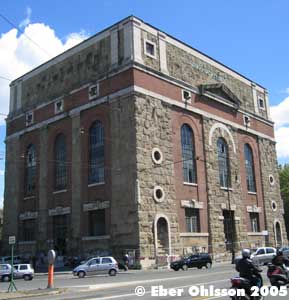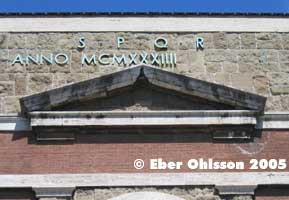 Cirkulation 4/2007

A free translation to English:

In The Eternal City Rome, the old and the new are mixed. At Porta Maggiore there are many old aqueducts, but even a 70 year old water tower. The tower has inscriptions above a temple gable. Uppermost the acronym SPQR, Senatus Populusque Romanus (The Senate and the Roman people) used under the Roman Empire as well as in modern time.

Under the SPQR there is an asymmetric time denunciation; 1934 in Latin letters, as well as a vacant space. The year of the vacant space, EF XIII, is able to get with help of the wall ties. EF stands for the Fascists Time, Era Fascista, that started 28/10 1922. Everything do not last for ever.