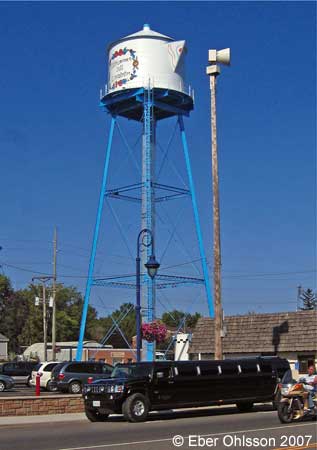 Cirkulation 2/2020

A free translation to English:

Of the water's three phases, it is the liquid phase that applies to water towers. The risk for that the water shall transform into the solid phase, ice, is only possible if the temperature goes below zero degrees Celsius, and water flux is small. By contrast, the third phase, steam, ought to do not occur under normal natural conditions.

On cold summer nights, steam comes from the spout of the water tower in the Swedish town of Lindstrom in Minnesota in the United States, a tower which was in operation from 1902 to 1990. However, it is a conscious created steam because the water tower is shaped like a teapot with handle and spout.