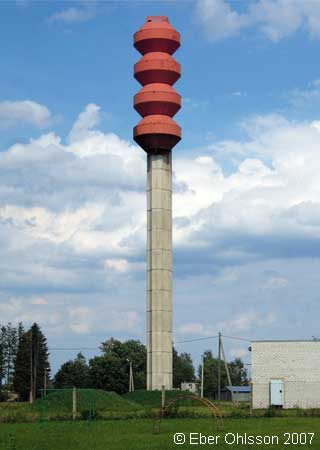 Cirkulation 4/2017

A free translation to English:

In the old Estonian town Karksi-Nuia, near the border with Latvia, standing since 1994, 35-meter high water tower with four tanks, each holding 30 m³ giving a total volume of 120 m³. It is a Latvian company that constructed these standard water towers, with varying numbers of tanks.

In Latvia can be found water towers with both two, three, four tanks arranged in the same manner as in Karksi-Nuia. In the tiny town of Ape in northeastern Latvia standing next to each other, three water towers, each with three tanks, for a total of nine tanks. The question is whether it is the optimal solution?