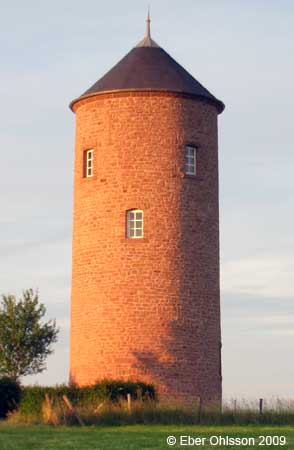 Cirkulation 7/2009

A free translation to English:

6 years of uptime is not much of a water tower. It was between 1957 and 1963 which the 18.5 m high water tower in red sandstone in the village Utscheid-Buscht in the south Eifel Mountains in Germany was in operation. On the other hand, the reservoir volume was not impressive, only 30 m³.

In 1993 transformed the architecture professor Oswald Mathias Unger, the old water tower for their own holiday home in five floors, with a spiral staircase and modern facilities. The present owners, a Dutch couple, has in the tower also created a small concert hall, there the public sometimes is invited to evenings of classical music and poetry.