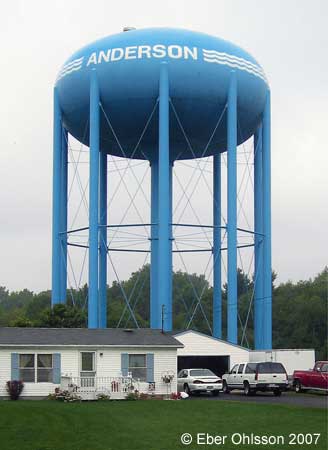 Cirkulation 5/2016

A free translation to English:

The water tower in the city of Anderson, Indiana, USA, can be a nameplate that beats most, if you live as shown in the picture. It might even be worth taking the name Anderson. The city is named after Chief William Anderson, whose mother was a Native American from Delaware and the father a Swedish tradesman.

At the census of the United States goes one into details that are foreign to us. Thus, the most recent census: Of the city's 60 000 residents, 82% was white, 15% African-Americans but only 0.3% Indians. So William Anderson would if he had lived today, belonged to a minority.