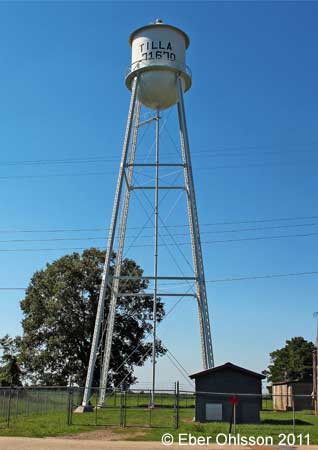 Cirkulation 3/2019

A free translation to English:

Many of the 170 water towers that have been presented in Cirkulation until now have been towers that for some reason have been special. But all water towers do not get such attention; towers that every day, year after year do their work for the benefit of us thirsty souls. They do not take such a large place, but raise above the crowd.

Such a water tower is in the small town of Tillar, Arkansas, in the United States. For some reason, the last letter has dropped off from the tower, so that there now stand Tilla, which may look like a thought. A water tower, that perhaps have stand there for 55 years, a tower that one should congratulate every day.