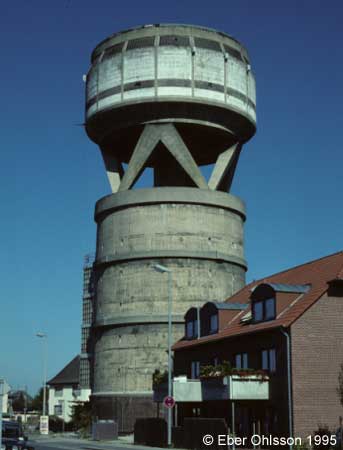 Cirkulation 7/2010

A free translation to English:

Water Music was created by George Frideric Handel in the early 1700s. In the former water tower in Misburg near Hanover, Germany, 200 km northwest of Handel's birthplace, Halle, is water tower music now created, however, it is more rock than Handel's baroque.

The tower, now a symbol of Misburg, if not beautiful, is an old air protection bunker from the war, which was rebuilt 1959/60 to a water tower. It became privately owned in 1992 and converted into a music bunker with 10 music rehearsel rooms on four floors. Neighbours see it perhaps still as a shelter, now protect against the inside coming rock band sound.