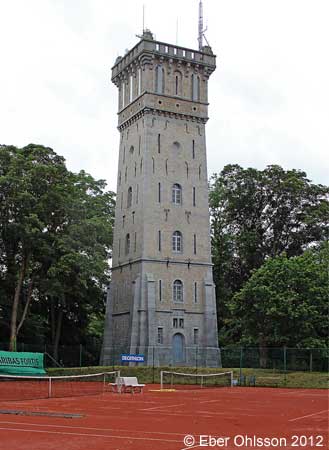 Cirkulation 4/2015

The Swedish word "Ranka" can be translated to "Rocker", it means to sit and ride on someone's lap.

A free translation to English:

"Ride, ride Ranka - the horse is named Blanka" begins a popular nursery rhyme in the Nordic countries. How coming a water tower in this context? Well, in the Belgian city of Namur most prosperous area and high above the Walloon town stands a water tower from 1913, with a water reservoir of 110 m³. The street closest to the tower is called 'Avenue Blanche de Namur', and Blanche will translated to Swedish be Blanka.

Blanka in the nursery rhyme is 1300's king Magnus Eriksson's queen, who just came from Namur. The person that rode rocker was her son Håkan, who later became king of Norway. See what the clutch to a water tower, with views of the rivers Meuse and Sambre, can provide.